UN Special Representative calls on Liberia's aspiring young leaders to embrace integrity and service
Monrovia - At the opening of the Young Political Leadership School, Semester 4 in Monrovia, the United Nations Special Representative of the Secretary-General (SRSG) and Head of UNMIL, Farid Zarif, today challenged young people in Liberia who aspire to political roles to commit themselves to integrity and to service of the people.
"The commitment to serve should be the basic reason for people to aspire for leadership.  Leadership is not to rule or dictate terms or control of resources for one's own benefit. Leadership is to summon ones energy, knowledge and experience in order to do the things that others have failed to do for the people.", said Zarif. 
"Many people could be good experts but they will never become better leaders unless they imagine reality that is different from today. Those who have the ability to imagine the pathway to the change are the ones who deserve to be elected to public offices.", he said.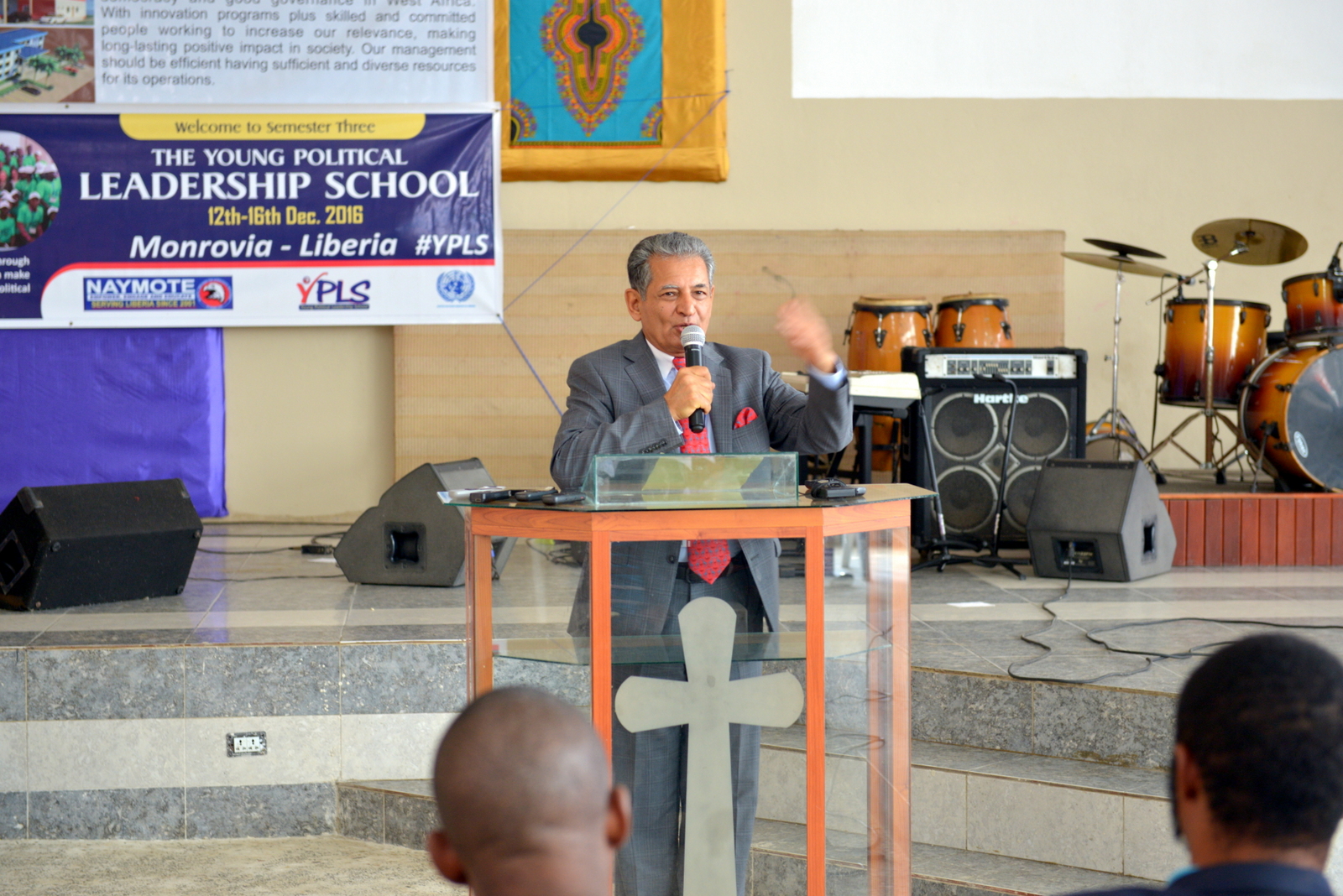 The SRSG further called on Liberia's young politicians to lead by example by transforming themselves and becoming the symbol of the change that you want to the society. He advised them to "start with yourselves and demand to represent the change that you want to see in everybody else."
The Young Political Leadership School is a one-week political leadership capacity building program that brings together 100 young political leaders from political, university, youth-led organisations. The program aims to deepen their knowledge of the political processes, acquire understanding of political activism and create valuable networks.
Since its inception in April 2016, 230 youth have graduated from the Young Political Leadership School. Six graduates are aspiring legislative candidates in the upcoming general elections and many others are part of their political party's campaign teams.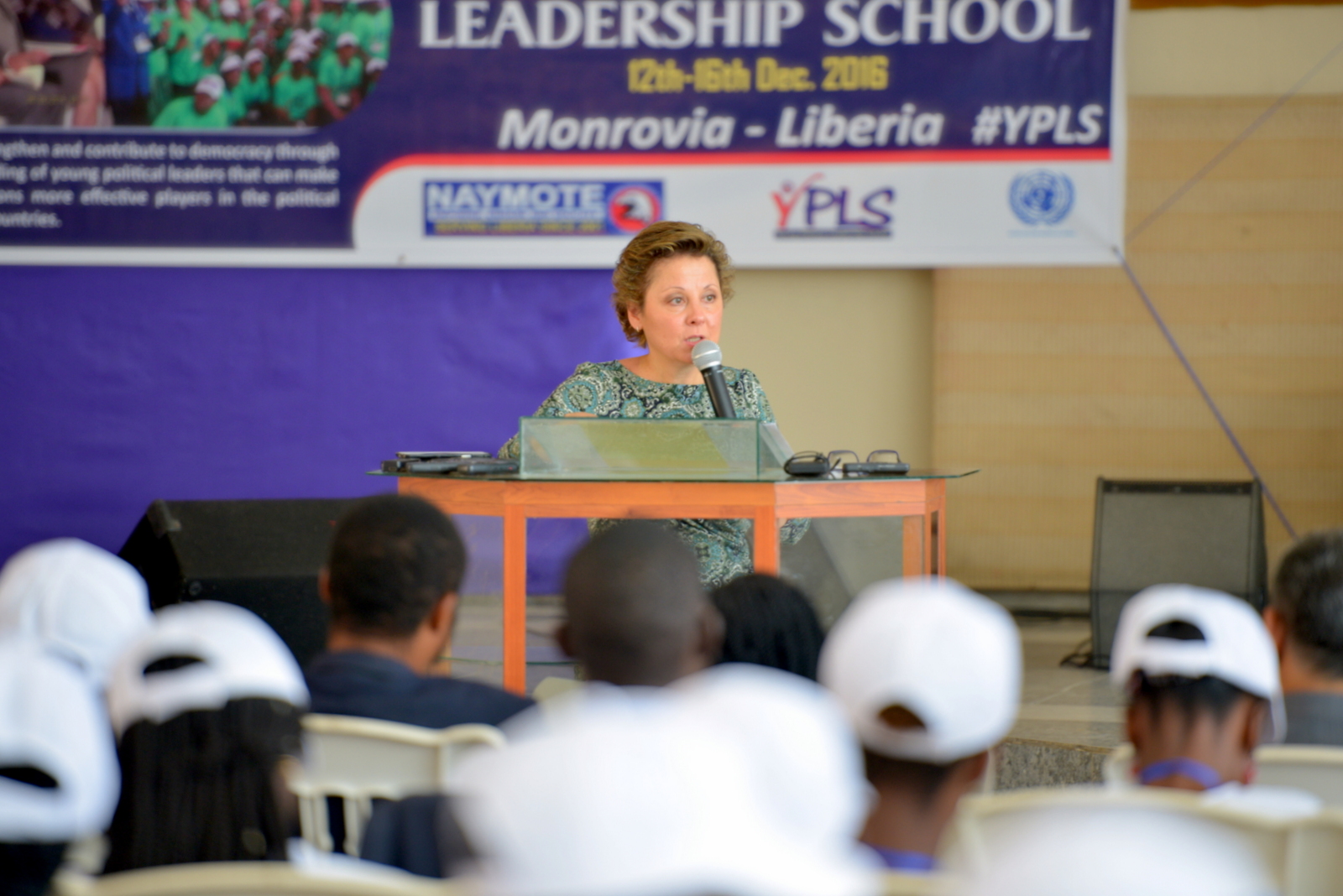 United States Ambassador to Liberia, Christine Elder, also attended the event.